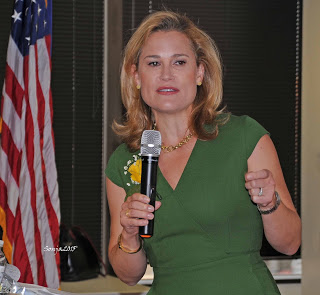 TYLER, TX (KLTV) -
The wife of presidential hopeful Senator Ted Cruz will speak in Tyler on Saturday.

Heidi Cruz will speak at 5:30 p.m. at the UT Tyler Ornelas Activity Center, located at 3402 Old Omen Road. The event is expected to last two hours. 

If you would like to attend Meet & Greet with Heidi Cruz, click here for a like to the event. It is an event that requires an RSVP. 
Do you like this post?